Biblical Sculpture by Sherry Heller
SHARING MY HEART AND PASSION
FOR CREATIVITY, FINE ART AND THE BIBLE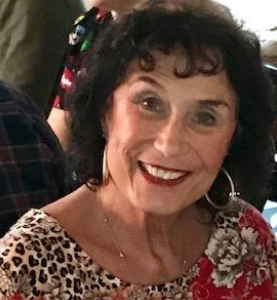 Hello Dear Ones,

At the time of this writing, we are facing the horrible Coronavirus pandemic. Life as we know it has been turned upside down for many of us. Churches are shutting their doors, but thankfully, many can still stream their services online. Stores are out of basic supplies like toilet paper! Many are not at all prepared for anything like this. I wish I could say this will all blow over and life will get back to "normal." But that is not necessarily so.
We live in perilous times, and we need to live close to God every moment. Most likely everyone reading this is either in a crisis, coming out of a crisis or preparing to go into one. This is life in 2020. And if you read the Scriptures, you know that much worse is coming. 
But the GOOD NEWS is that God is still on the throne and always will be! And we can come through any trial and crisis victoriously as we stay hidden under the shadow of HIS wings.
I hope you are staying well and practicing wisdom in all your decisions. I want to encourage you to "FEAR NOT" and look to the Lord during these times. I hope you are trusting HIM with your life. I know It's easier said than done at times, but we must not allow our thinking to go in the direction of the ditch and hopelessness.
Here are some Scriptures to meditate on that can get us through this crisis victoriously:
Jeremiah 29:11
For I know the plans I have for you, declares the LORD, plans for welfare and not for evil, to give you a future and a hope.
Psalm 91:7
Whoever dwells in the shelter of the Most High will rest in the shadow of the Almighty.
2 I will say of the Lord, "He is my refuge and my fortress, my God, in whom I trust."
3 Surely he will save you from the fowler's snare and from the deadly pestilence.
4 He will cover you with his feathers, and under his wings you will find refuge; his faithfulness will be your shield and rampart.
5 You will not fear the terror of night, nor the arrow that flies by day,
6 nor the pestilence that stalks in the darkness, nor the plague that destroys at midday.
7 A thousand may fall at your side, ten thousand at your right hand, but it will not come near you.
Dear Ones, while I'm home working on my inspirational sculptures, I hope everyone reading this will be inspired by God's promises in His Word and His faithfulness. We have a great cloud of witnesses in heaven cheering us on to victory! Stay well.
But before you say goodbye, take a look at my sculptures and be inspired by the characters in the Bible who also faced trials. 
Blessings,
Sherry