Biblical Sculpture by Sherry Heller
SHARING MY HEART AND PASSION
FOR CREATIVITY, FINE ART AND THE BIBLE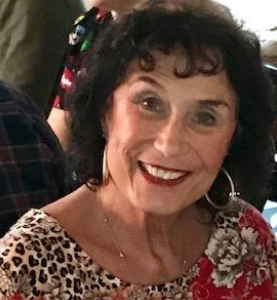 Hello Dear Ones! 
Have you ever wondered where God is when the world seems to be spinning out of control? 
I can assure you, according to Scripture, nothing escapes His watchful eyes.
Proverbs 15:3
"The eyes of the Lord are in every place, beholding the evil and the good."
FACT: If God has planned something and wants it to come to pass, He can move heaven and earth to accomplish it.
Job 42:2
"I know that you can do all things; no purpose of yours can be thwarted."

FACT: Moses had a God-given destiny and purpose to fulfill. And although an evil king's plan could have ended Moses' life when he was born, God had HIS plans for Moses, and therefore, overruled with His sovereignty.
Let's read Exodus 1:8-22:
8 Now there arose a new king over Egypt, who did not know Joseph. And he said to his people, "Look, the people of the children of Israel are more and mightier than we; come, let us deal shrewdly with them, lest they multiply, and it happen, in the event of war, that they also join our enemies and fight against us, and so go up out of the land." Therefore they set taskmasters over them to afflict them with their burdens. And they built for Pharaoh supply cities, Pithom and Raamses. But the more they afflicted them, the more they multiplied and grew. And they were in dread of the children of Israel. So the Egyptians made the children of Israel serve with [a]rigor. And they made their lives bitter with hard bondage—in mortar, in brick, and in all manner of service in the field. All their service in which they made them serve was with rigor.
15 Then the king of Egypt spoke to the Hebrew midwives, of whom the name of one was Shiphrah and the name of the other Puah; and he said, "When you do the duties of a midwife for the Hebrew women, and see them on the birthstools, if it is a son, then you shall kill him; but if it is a daughter, then she shall live." But the midwives feared God, and did not do as the king of Egypt commanded them, but saved the male children alive. So the king of Egypt called for the midwives and said to them, "Why have you done this thing, and saved the male children alive?"
19 And the midwives said to Pharaoh, "Because the Hebrew women are not like the Egyptian women; for they [b]are lively and give birth before the midwives come to them."
20 Therefore God dealt well with the midwives, and the people multiplied and [c]grew very mighty. And so it was, because the midwives feared God, that He provided households for them.
22 So Pharaoh commanded all his people, saying, "Every son who is born you shall cast into the river, and every daughter you shall save alive."
>>>As we read on, we see that God had an amazing plan to save Moses for his future destiny that would affect millions.
Exodus 2:1-10
And a man of the house of Levi went and took as wife a daughter of Levi. 
2 So the woman conceived and bore a son. And when she saw that he was a beautiful child, she hid him three months. 
3 But when she could no longer hide him, she took an ark of bulrushes for him, daubed it with asphalt and pitch, put the child in it, and laid it in the reeds by the river's bank. 4 And his sister stood afar off, to know what would be done to him.
5 Then the daughter of Pharaoh came down to bathe at the river. And her maidens walked along the riverside; and when she saw the ark among the reeds, she sent her maid to get it. 
6 And when she opened it, she saw the child, and behold, the baby wept. So she had compassion on him, and said, "This is one of the Hebrews' children."
7 Then his sister said to Pharaoh's daughter, "Shall I go and call a nurse for you from the Hebrew women, that she may nurse the child for you?"
8 And Pharaoh's daughter said to her, "Go." So the maiden went and called the child's mother. 
9 Then Pharaoh's daughter said to her, "Take this child away and nurse him for me, and I will give you your wages." So the woman took the child and nursed him. 
10 And the child grew, and she brought him to Pharaoh's daughter, and he became her son. So she called his name Moses, saying, "Because I drew him out of the water."
As we know, God's plan prevailed to bring forth Moses even though an enemy of God planned otherwise. Our God is an awesome God! And He is sovereign. Let's never forget that. He deserves all of our honor, worship, adoration, reverence  and obedience. We can fully trust Him with our lives, no matter what. 
Psalm 46:10
"Be still, and know that I am God. I will be exalted among the nations, I will be exalted in the earth!"
Psalm 62:8
"Trust in him at all times, O people; pour out your heart before him; God is a refuge for us. Selah"

Isaiah 66:1-2
"Heaven is my throne, and the earth is my footstool. Where is the house you will build for me? Where will my resting place be? Has not my hand made all these things, and so they came into being?" declares the Lord. 
"These are the ones I look on with favor: those who are humble and contrite in spirit, and who tremble at my word."
Our loving God is a sovereign God. I pray our nation and the world will humble ourselves under His mighty hand and His sovereignty.
Blessings,
Sherry
Before you leave, please take a look at my inspirational sculptures of Moses and the Ten Commandments on this page!