Biblical Sculpture by Sherry Heller
SHARING MY HEART AND PASSION
FOR CREATIVITY, FINE ART AND THE BIBLE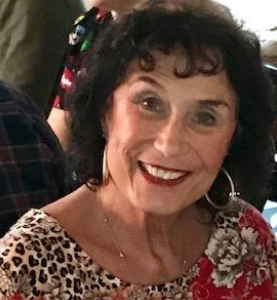 Hi,
I'm working more on Daniel in the Lions' Den, and although it's still a lump of clay, I can see Daniel slowly and powerfully emerging as I lovingly draw the figures out of the clay.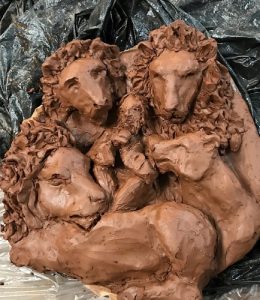 Sculpting is a process, just like life. Our lives can often look like a big, lumpy mess, but don't stop there because beneath it all is a beautiful work of art that just needs the MASTER SCULPTOR to mold and shape it. Look to HIM for what He sees in you. Let HIM have HIS way and HIS say.
Beliefs and devotion can be a wonderfully expressed through art, and I am so excited to bring you my inspirations and labor of love through my Biblical sculptures.
The characters in the Bible are very inspiring to me as I work on my Biblical sculptures.
My hope is that you too will be inspired to not only recognize the Biblical characters but also know and understand the amazing stories in the Scriptures related to the Biblical sculptures.  
I'll let you know as soon as Daniel in the Lions' Den is finished and available for purchase!
Blessings,
Sherry