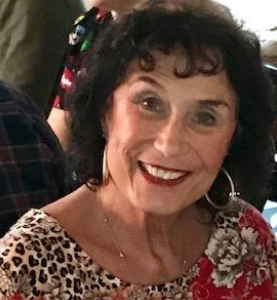 My Inspiration
All my inspiration comes from the inspired Word of God, the Bible. The purpose of my sculptures is to make the Word of God available to your senses, to your spirit and to dwell in your hearts and your homes.
About Me
Ever since I was a child, I loved hearing stories from the Bible. In my heart and mind, the stories seemed to come alive, quickening something deep in my soul—an abiding love for the God of Abraham, Isaac and Jacob.
Now, as an artist and sculptor, this love naturally lent itself to creating sculptures which capture the essence of these wondrous stories.
I am a certified Fine Arts teacher, who has shown my award-winning work across the country. I hope to bring my biblical sculptures into your hearts and homes. My hope is that you will receive some of that same joy from the Lord which I feel during the creation process. 
Mediums
I use many different mediums, such as clay, acrylics, plaster of Paris and cast bronze. Each sculpture is available in a choice of different mediums and patinas.
Please contact me via email for any of the following reasons,
and I will get back to you ASAP:
1. To inquire about your sculpture purchase.
2. To buy a sculpture that needs to be shipped internationally.
3. If you are having trouble placing your order with PayPal.
4. To inquire about a custom sculpture order.
Please email me at biblicalsculpture@aol.com
—Sherry Heller

TAKE A LOOK AT WHAT I'VE BEEN UP TO…
I love being creative. It's very therapuetic! I'd love to hear from you. Wishing you wonderful inspiration!—Sherry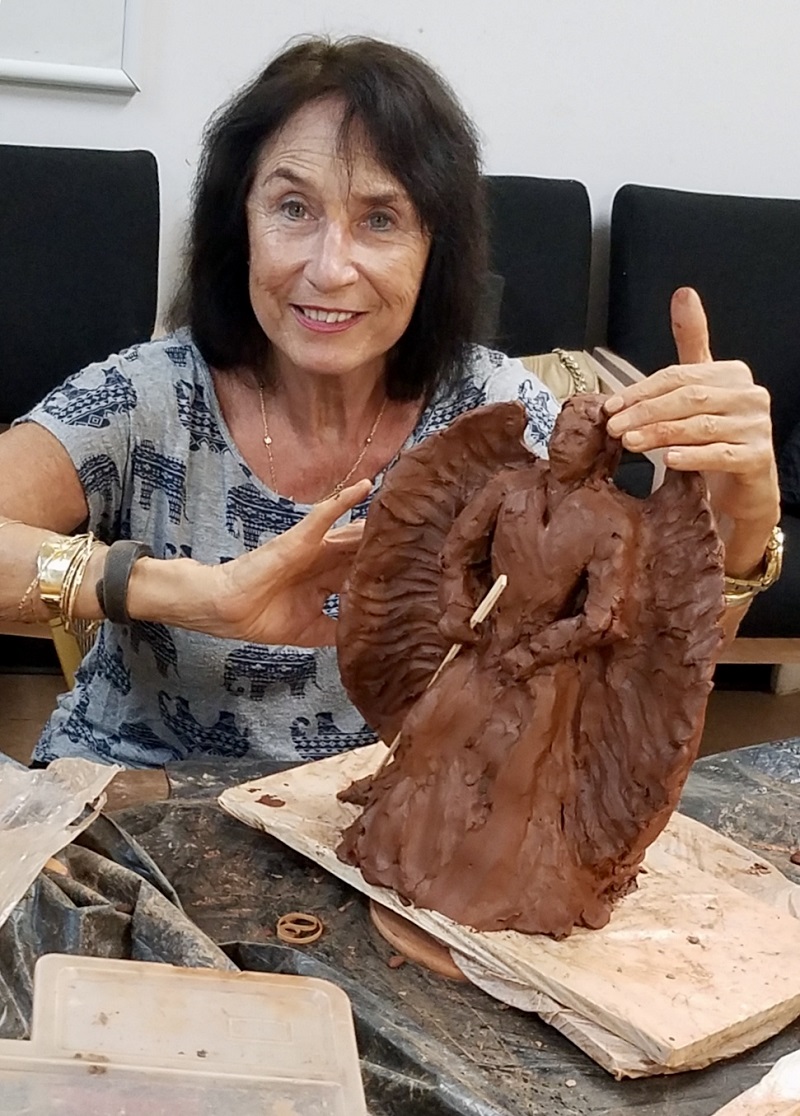 This is me working on my new sculpture Michael the archangel. It's just a beginning, I have my work cut out for me.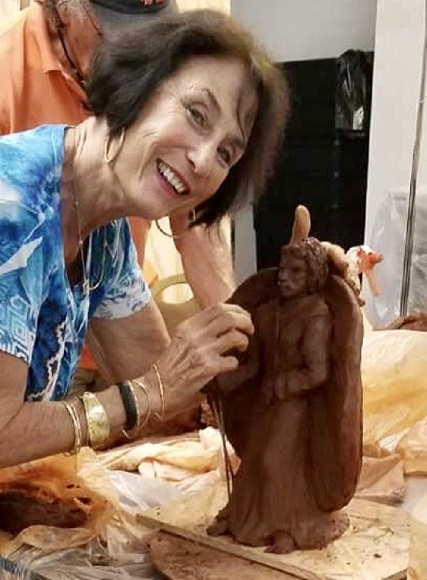 Meet Max, my whoodle dog. He and my husband, Rick, are my biggest fans for my sculptures.