Biblical Sculpture by Sherry Heller
SHARING MY HEART AND PASSION
FOR CREATIVITY, FINE ART AND THE BIBLE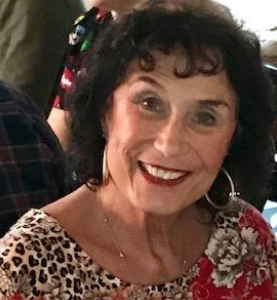 Hello Precious Ones! 
Have you ever felt in your heart or had a thought in your mind that the Lord wanted you to do or say something, but instead of doing it, you backed out and didn't follow through? Perhaps you didn't want to put yourself in a situation where you might feel uncomfortable or possibly look foolish?
I think a lot of us have experienced that.
Did you have regret later and wish you'd just followed through on the unction?
Well, hopefully you didn't end up wrapped in a bunch of seaweed and whale slime like Jonah!
I love the story of Jonah in the Bible. It gives a clear picture of the importance of obeying God and how it's to our benefit to simply say, "Yes, Lord" as soon as He speaks because one never knows what lengths He will go to in order to get our attention if we run away from Him or turn a deaf ear. 
I hope you enjoy the cartoon I drew depicting Jonah's surrender to the Lord… finally.
Jonah seems like such a character. I really look forward to meeting him and hearing more about how his Nineveh assignment went. I'm looking forward to meeting all the Biblical characters in glory! What a great time of rejoicing that will be!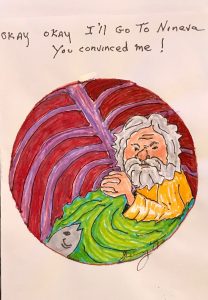 Click HERE to see some more Biblical cartoons that I drew!
But before you say goodbye, take a look at my Jonah and the Whale Sculpture by clicking on this page!
Blessings,
Sherry