Biblical Sculpture by Sherry Heller
SHARING MY HEART AND PASSION
FOR CREATIVITY, FINE ART AND THE BIBLE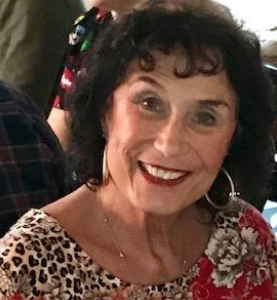 Hello Dear Ones,
Today we're going to continue on with a short word on the Ten Commandments that were written on tablets of stone by God and given to Moses on My Sinai.
We're at the fifth commandment, which is found in Exodus 20:12, "Honor your father and your mother, that your days may be long upon the land which the Lord your God is giving you."
It's very interesting how this commandment is connected to our days on the earth being long as we obey God in this instruction.
Honoring, respecting and faithfully bearing with our parents is a lifelong commandment, and it doesn't end when we become an adult.
We're not to take our parents for granted or forget them in their old age. We are to appreciate them all of our lives, and by honoring them, we are also honoring God.
Here are some ways to show honor to our parents at any age:
Treat them with respect
Be patient
Be kind
Forgive their shortcomings
Overlook their mistakes
Be helpful
Listen and respect their advice
Appreciate their care and provision
The list could go on and on when it comes to showing honor to our parents.
My Moses and the Ten Commandment sculptures were truly a labor of love for our Lord and a way to honor Him. And they are a wonderful reminder of God's eternal words. Check them out on this page. 
Blessings,
Sherry