Biblical Sculpture by Sherry Heller
SHARING MY HEART AND PASSION
FOR CREATIVITY, FINE ART AND THE BIBLE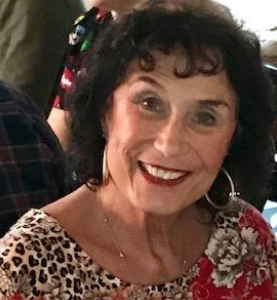 Shalom Dear Ones,
I pray you're having a blessed day or night wherever you may be.
I really enjoy working on my sculptures. Creativity is very therapeutic.
We are made in the image of God, and He has given each of us talents and gifts that fulfill an innate desire to be productive. He gave us that desire to be productive and fruitful to not only satisfy our hearts but also to bring Him glory. 
And creativity is in our God-given DNA!
Our Heavenly Father is the Master Sculptor, and He knows exactly how to make and mold us for our good and His glory.
Isaiah 64:8 says it well:
"Yet you, Lord, are our Father.
    We are the clay, you are the potter;
    we are all the work of your hand." (NIV)
I pray you are using your God-given gifts and talents to bring glory to the One who deserves THE HIGHEST PRAISE!
Blessings,
Sherry
Here's a picture of me working on casting and molding my Samson sculpture.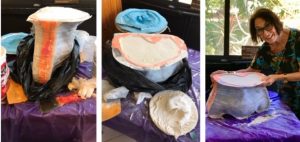 Before you leave, take a look at my Samson sculpture HERE.